ENVIRONMENTAL SANITATION SERVICES
GWA (in possession of the requisites required by Ministerial Decree 274/97 – letters a, b, c, d and e) carries out the environmental cleaning and disinfection service with the reclamation of surfaces, furnishings and environments, through the aerosolization of disinfectant products with use of aqueous solution of sodium hypochlorite at a concentration of at least 0.1%; for surfaces that can be damaged by sodium hypochlorite, 70% ethanol is used or alternatively, a solution based on quaternary ammonium salt.
In addition to the requirements already in our possession, we have obtained the Bureau Veritas Safe Sanitation Service Certification which provides for a verification protocol based on the A.N.I.D. – Italian Association of Disinfestation Companies – "Good hygiene practices towards Sars Cov2.
All cleaning – disinfection – decontamination operations are carried out by highly specialized personnel trained on the subject in question, equipped with all the specific equipment and PPE.
In relation to the biological risk related to the Sars-Cov-2 virus, cause of the Covid 19 disease, in the case of activities to be carried out in potentially contaminated environments, the activities are carried out according to the indications provided by the circular of 22.02.2020 of the Ministry of Health or subsequent modifications relating to the cleaning of non-sanitary environments.
GWA has various technologies for cleaning – disinfection – decontamination of environments, among which the cold nebulization of suitable chemical products stands out, through the use of ULT atomization equipment, capable of delivering the product in microparticles (20µm). This dispensing has the ability to keep the product in suspension and ensure its homogeneous distribution on the treated surfaces and environment. The small size of the particles allows to maintain a good efficacy of the treatment and significantly reduce the amount of water released into the environment.
At the end of the intervention, the technical documentation of the end of the work is issued, in accordance with the provisions of the law.
DOWNLOAD THE BUREAU VERITAS CERTIFICATE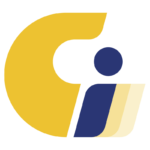 SERVICES & PRODUCTS
Maintenance services for water treatment plants, aeraulic sanitation and production and marketing of chemical products.
Continue