The Laboratory
G-LAB is a state-of-the-art laboratory for chemical, physical and microbiological analysis, created to meet the different needs of its customers. In 2012, the Laboratory obtained accreditation from the Italian accreditation body ACCREDIA, with certificate number 1304, according to the UNI CEI EN ISO/IEC 17025 standard. Click here to consult the list of accredited tests, available on the Accredia website.
The laboratory is able to provide its customers with the following services:
Sampling and analysis of wastewater, surface and drinking water;
Microbiological analysis of surfaces;
HACCP system;
Indoor air quality check;
Safety and hygiene at work;
Assessment of Legionella risk and preparation of monitoring and control programs of Legionella in sanitary waters;
Testing and analysis of production processes;
Solving problems related to different work phases;
Study of water problems and identification of the best technological solution.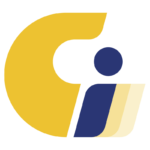 SERVICES & PRODUCTS
Maintenance services for water treatment plants, aeraulic sanitation and production and marketing of chemical products.
Continue