Washings
Chemical and hydrodynamic washing of heat exchange equipment;
Chemical washing of superheated water or steam generators of closed hot and cold circuits;
Sanitation of industrial or sanitary water networks;
Cleaning of hoods and extraction lines for industrial kitchens, canteens or food industries.
Continue

GWA, in collaboration with specialized research centres, has developed an exclusive system for the 'intelligent' monitoring of aeraulic systems, the 'G-Rex' – Remote environment control system: a continuous and active system for monitoring hygienic conditions and state of pollution of HVAC systems.
The system, with the use of innovative technologies, detects, processes and transmits periodic information on the air quality inside the ducts and ensures a very high level of prevention, thanks to its alert systems, without the need for expensive and invasive periodic checks.
Continue
GWA is responsible for maintaining the optimal hygienic conditions of HVAC (Heating, Ventilation and Air Conditioning) systems, ensuring the safety and healthiness of both workplaces and those intended for the public or for occasional occupants. These activities are carried out with exclusive technologies, which allow to perform the aeraulic sanitization of the systems.
Continue
GWA Chemicals
The division produces and markets various chemical specialties for multiple industrial and civil applications:
Chemical conditioning of the waters of the technological circuits
Civil and industrial cleaning and sanitation;
Industrial maintenance and metal treatment;
Water purification;
Anti-legionella treatments of sanitary waters;
Development and design of new chemical products according to specific needs.
Continue
Legionella prevention
Legionella is a bacillus that causes an airborne disease called legionellosis, which mainly affects the respiratory system with acute forms of pneumonia.
To prevent it, it is necessary to put in place a series of control, monitoring and interventions to avoid proliferation.
GWA is responsible for carrying out the Legionella prevention and control service in sanitary water and supplying systems and products for the disinfection and conditioning of the circuits.
Continue
Environmental Sanitation Services
GWA (in possession of the requisites required by Ministerial Decree 274/97 – letters a, b, c, d and e) carries out the environmental cleaning and disinfection service with the reclamation of surfaces, furnishings and environments, through the aerosolization of disinfectant products with use of aqueous solution of sodium hypochlorite at a concentration of at least 0.1%; for surfaces that can be damaged by sodium hypochlorite, 70% ethanol is used or alternatively, a solution based on quaternary ammonium salt.
Continue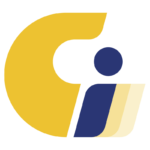 SERVICES & PRODUCTS
Maintenance services for water treatment plants, aeraulic sanitation and production and marketing of chemical products;
Continue