Gima Water & Air
Gwa offers with competence and seriousness, the best solutions to restore water and air to its natural pureness.
The proposed solutions, that arise from experience, expertise, research, always achieve the best results, meeting the standards required by current laws.
 Design & Construction Plants
The "core" activity of the GWA is that of the design, construction, installation, and assembly  for the supply "turn-key" of both civil and industrial water treatment plants. 
Continue
Quality Air (indoor)
Air Division that deals with the maintenance of the optimal hygienic conditions of the HVAC  systems (Heating, Ventilation and Air Conditioning), ensuring the safety…
Continue
Chemicals
G-Eco Division "Chemicals", which currently produces and markets different chemical  specialties for different industrial and civil applications…
Continue
Business Unit
GWA meets the needs of the market through 3 Business Units: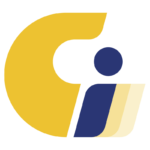 SERVICES & PRODUCTS
Maintenance services for water treatment plants, aeraulic sanitation and production and  marketing of chemical products. 
Continue
Get in touch with us
If you have any questions, requests, or curiosities, please do not hesitate to contact us. We will be happy to answer you as soon as possible.